Cannes Film Festival selected "Lux Æterna", a 50 minute "film within the film" directed by Gaspar Noé, in Official Selection, as part of the midnight session projected on the 18th of May at Théâtre Lumière.
A vibrant essay on respect for beliefs, the actor's craft and the art of filmmaking that stages Béatrice Dalle, Charlotte Gainsbourg, Abbey Lee, Anatole Devoucoux du Buysson, Clara 3000, Claude-Emmanuelle Gajan-Maull, Felix Maritaud, Fred Cambier,Karl Glusman, Lola Pillu Perier, Loup "Vuk" Brankovic, Luka Isaac, Maxime Ruiz, Mica Arganaraz, Paul Hameline, Philippe Mensah, Stefania Cristian, Tom Kan, Victor Sekularac and Yannick Bono.
"Last February Anthony proposed to support me if I had any idea for a short film. Two weeks later, in five days, with Béatrice and Charlotte we improvised this modest essay about beliefs and the art of filmmaking. Now the 51 minute baby is ready to scream… Thank God, cinema is light flashing 24 frames-per-second". Gaspar
"Lux Æterna" is the fourth incarnation of the international art project, SELF – curated by Saint Laurent's creative director, Anthony Vaccarello.
This project is an artistic commentary on society while emphasizing the complexity of various individuals through the eyes of artists who evoke the Saint Laurent attitude of confidence, individuality and self-expression.
To this end, Vaccarello commissioned Gaspar Noé, who is instinctively aligned with the spirit of the brand, to direct SELF04 with Béatrice Dalle and Charlotte Gainsbourg.
"Gaspard is one of the most talented artist nowadays. I always admire his work. It was an instinctive choice to me. I like his narrative approach, the whole process. We talked about experimental movies from the 60s and 70s, especially the ones from Kenneth Anger. The only thing I asked him was to improvise a story. Filming it with Béatrice and Charlotte was one of my inner darkest fantasies". Anthony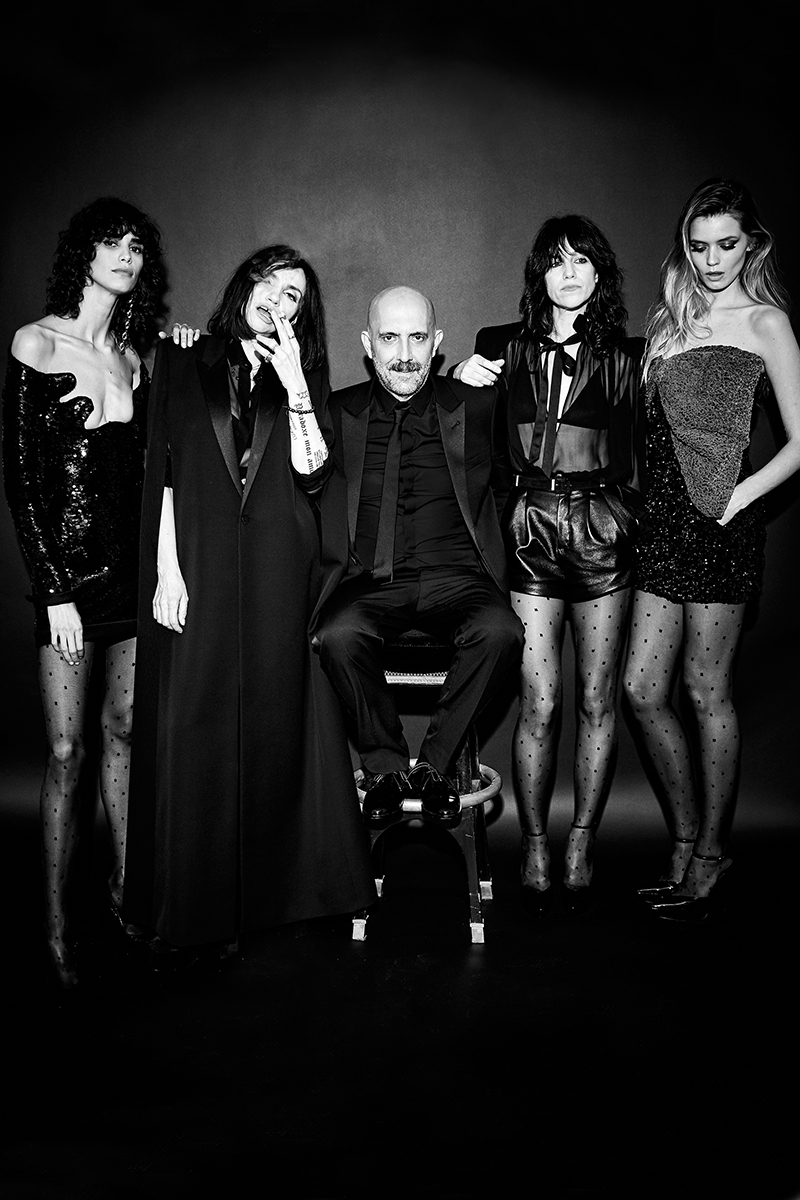 Crew:
Director: Gaspar Noé
Image: Benoît Debie
Production design: Samantha Benne
First assistant director: Claire Corbetta-Doll
Editing: Jérôme Pesnel

Editing and grading: Marc Boucrot
Special Effects: Rodolphe Chabrier

Sound: Ken Yasumoto
Line Producer: Jean-Pierre Crapart
Music supervisor: Pascal Mayer